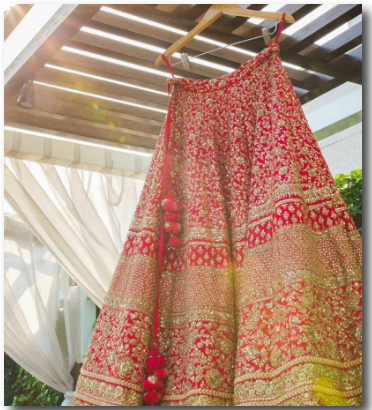 Wedding Lehenga
How to store your precious Wedding Lehenga
Such an unfathomable moment it is when a bride chooses her wedding lehenga with soo much of dreams and aspirations and what a surreal moment it is for the family and for the bride itself when she wears it, adores it and that lehenga makes her look like a queen of the universe. But what actually happens to the lehenga after the wedding ends, where does the bride actually stores it, and does she keep it to herself or sell it off? In this session of Tips and Tricks with MyCleaners, we will guide you with some tips on how and where to store your lehenga and keep it safe.
Dry Clean:

No matter what happens get your lehenga dry-cleaned because there may be spots or stains of food or drinks which can make your lehenga look worst and as the time will pass the stains will become permanent, so send your lehenga to MyCleaners for not spoiling it. ...
Iron:

Whenever your clothes come back from the laundry, always remember to iron them. If you find small creases just iron it before it gets worst. While ironing the clothes, you always have to be cautious that the cloth doesn't get burnt. So iron the clothes with low temperature.

Fold and Do not hang it:

Whenever you buy your lehenga, you always wish to keep it safe and preserve it till the end but what happens is after a few days of the wedding we get busy with rituals, therefore, we do not focus on the condition of the lehenga. So basically the lehenga will be left hanging at one corner of the room. Never leave it hanging, always fold it and pack it properly. This will keep the shape intact and will also protect the fabric as well as delicate, embellished work on the outfit.

Use a muslin cloth

Many of us don't know about the muslin cloth, what it exactly is and what is it used for. Use a muslin cloth that is soft and unbleached and it should be large enough to cover the entire lehenga. Muslin will protect our garment from moisture and will help to stay in good condition.

Get a cardboard box

After getting your garment cleaned keep it packed in the box away from heat and cold. There should not be any particle of dust left on the garment and should be folded properly so that you can cherish the same texture of it like the way you bought it for the first time.

Let it out early

Take it out once in a year and let it breathe, so that the fabric of the garment does not die with the smell of naphthalene balls.