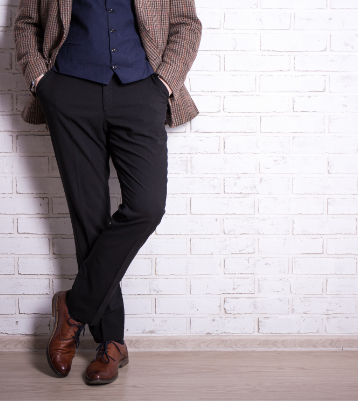 Care
Where to store winter clothes during summers
Every season brings loads of responsibilities, the responsibility of buying new clothes, the responsibility of taking out the clothes which are suitable according to the season, the responsibility of packing the old ones and the responsibility of storing them. Now the question arises here is where should we store them? Winter ends and then it's time to pull out your shorts and t-shirts and store your winter clothes elsewhere. But where should we store winter clothes? How should we keep them safe? Are they safe in the garage or attic? Properly storing winter clothes requires some prep work. We're answering some of your questions and giving you some bright ideas to make the most of your space as you learn the best way to store your clothes when you're not wearing them.
Here's presenting you with some do's and don'ts about how to store winter clothes:
Step 1: Get your winter clothes dry-cleaned
Even if they don't look dirty, make it a point to clean your winter clothes before you store them. It can mean everything when it comes to the condition of your clothes in storage. Since there are some clothes which have to be washed or dry-cleaned.
You may have never gotten that cashmere sweater dry cleaned in the past. But it's essential to do so before you store it.

Dirty clothes can deteriorate while they're in storage because even subtle body oils on clothing can attract moths and also create an odor that can be nearly impossible to remove once months have passed.
Step 2: Deodorizers prevents clothes from smelling
No matter where you store your clothes, there's a chance that things can start smelling a little musty over the warm summer months. Include a few drops of lavender essential oil or dryer sheets inside of each container or garment rack.
Winter clothes should be hanged or fold?
As a general rule, natural fiber fabrics should be folded. Fold synthetic fabrics with acid-free tissue in between the folded areas. More specifically, consider the following:
Sweaters – Fold and place in plastic bins or fabric storage bags. Don't cram lots of sweaters in one container or mold and mildew could form.

Winter coats – Zip up zippers, button the buttons, and gently fold coats made of leather, wool, or faux fur so they keep their shape. If you have a coat of real animal fur, hang it up.

Delicates – Remove from plastic dry-cleaning bags, wrap in acid-free tissue paper, and store in cotton garment bags.

Shoes – Pack with tissue paper to help them hold their shape and store them in plastic bins.

Boots – Put a boot form in each boot to help it hold its shape; store boots on their sides in plastic bins with a pillowcase or an old shirt in between each pair.

Casual shirts and jeans – Fold or roll and store in a plastic storage bin.
Use clear plastic totes
Store winter clothing inside sealed plastic totes that will prevent water damage and other mishaps.

Consider purchasing clear bins instead of opaque ones. This way you can see what you're storing.

Pack like clothes together and use a label maker to organize each bin by type. Categories for individual bins might include sweaters, coats, or accessories.

For more articles like these follow MyCleaners website.